Warm weather has arrived at our Regency at Augusta community and we've taken every advantage of it. We had a very busy and exciting May! 
May 4th was National Golf Day and our resident family enjoyed teeing it up for a big day of golf games. You can see a video clip of the fore fun here. This Memory Care resident hit the first hole-in-one of the day and set the par for a day of fun and games. 
On May 5th we celebrated Cinco de Mayo and kicked off our monthly Coast-to-Coast adventure to Cozumel, Mexico. We enjoyed a fantastic fiesta and feast and even played Cinco de Mayo BINGO, which featured images from Mexico's bright, colorful, and beautiful culture. We brushed up on our Spanish by learning the word for each object pictured in our BINGO. Our team and resident family agreed it was ¡Muy bien!
We celebrated Mom on May 10th with a Mother's Day Tea that was a big hit. There was no shortage of decadent finger foods, tea, good conversation, or fancy hats.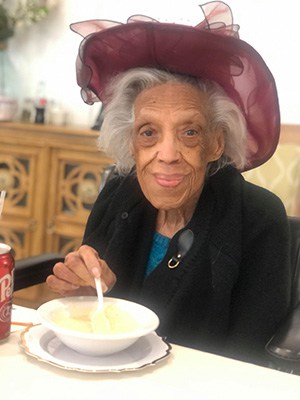 On May 11th, we joined with friends and family members for Muffins with Mom. Our talented dining services team baked delicious muffins and scones to go and helped our resident family celebrate their mothers, grandmothers, sisters, aunts, and friends.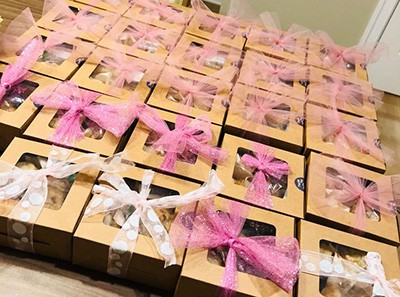 We celebrated National Nurses Week with a cute and refreshing popcorn and soda bar for our community thanks to the thoughtful generosity of Legacy Hospice! We are so thankful for the amazing nurses on our team.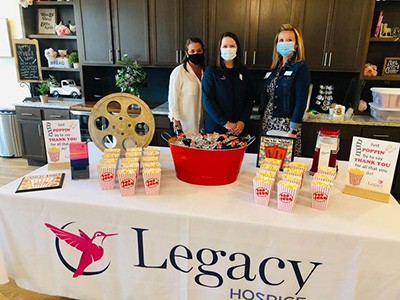 May 13th was National Night Shift Workers day. So, naturally, we surprised the team with a midnight Spudtastic Baked Potato and Snack Bar. Thank you to all of our team who guard the night for our resident community.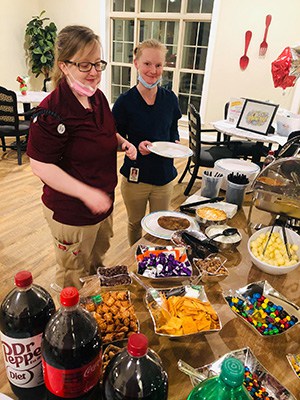 After such a busy and exciting May, our resident family enjoyed a relaxing afternoon of crafting some rock cactus gardens. They were excited to create these works of art that require no maintenance or worry of being pricked by their new friends.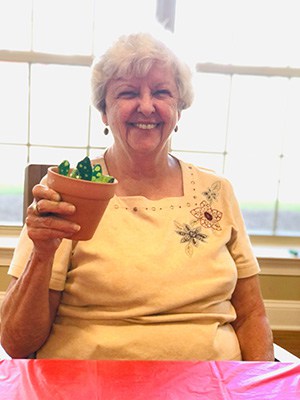 A WAY OF LIFE BUILT AROUND COMMUNITY
Regency Senior Living in Augusta is dedicated to providing our residents with a welcoming and comfortable environment where they can thrive and enjoy life. With a calendar booked full of activities that engage residents with each other and our team, new neighbors become new friends in an easy-going and relaxing small-town setting that encourages laughter, joy, and fun.
Regency Senior Living is located in the beautiful Shenandoah Valley, directly between Staunton and Waynesboro, and a short drive from Harrisonburg, Charlottesville, and surrounding Central Virginia, making it convenient for family and friends to visit. 
Regency Senior Living is where assisted living is warm and welcoming so that our resident family feels comfortable, lively, and inspired.
OUR APPROACH TO CARE
Regency Senior Assisted Living embraces a philosophy of fostering an invigorating and independent lifestyle that is supported by a considerate and kindhearted team. They are caring and compassionate, and it shows in every aspect of the community we've built for our residents. Whether it's as simple as lending a helping hand or a gentle gesture of reassurance, our spectrum of care and services is available 24 hours a day.
Ready to experience the Regency at Augusta difference for yourself? Schedule a visit.