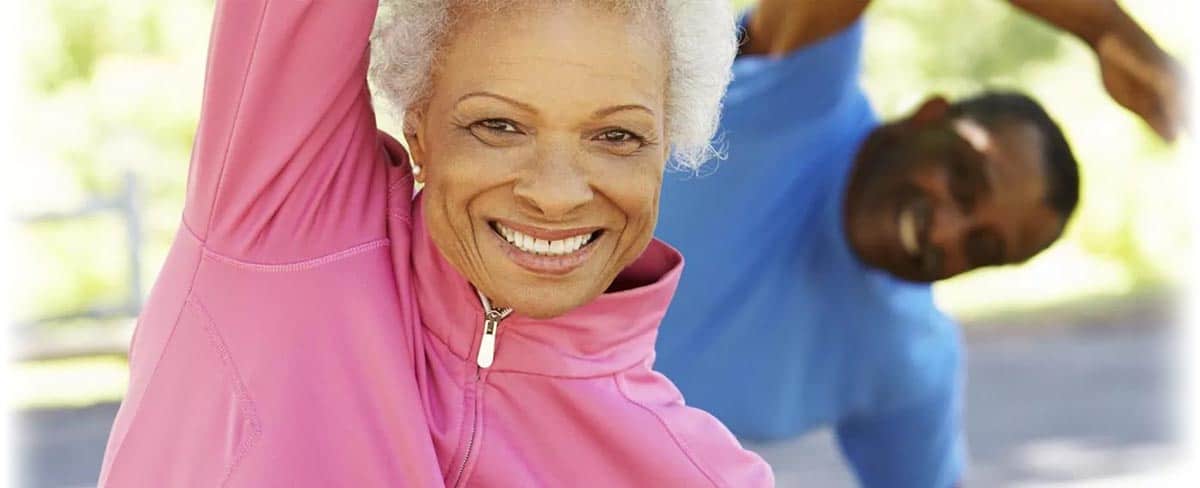 AT A GLANCE
FEATURES AND AMENITIES
Regency Senior Living offers spacious, comfortable one-bedroom suites and studios that can be furnished to the style of each resident. We encourage every resident to make their accommodation their own, bringing personal décor and decorations to create an environment that is safe, secure, and makes them feel right at home.
Each resident studio and suite includes a kitchenette with refrigerator, spacious private bathroom and features such as internet and cable access, telephone, and emergency response system. You can view all of our Assisted Living Apartment Floorplans on our Locations page.
Residents at Regency Senior Living are part of a community that encourages socialization, relaxation, entertainment, and fun, with access to these lifestyle, wellness, and health amenities.  Here is a video of our recent event called "Prom Night: Pretty in Pink!".  Click play on the video below!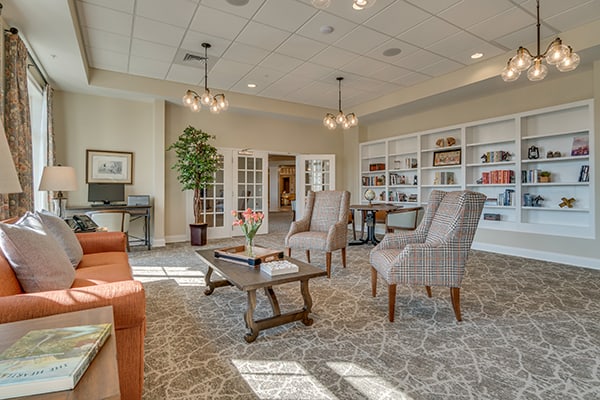 North Garden, Frontier, and Coastal Lounges
Residents get together with family, friends, and visitors for fun and interaction in a dynamic setting for enjoyable and entertaining events and programs.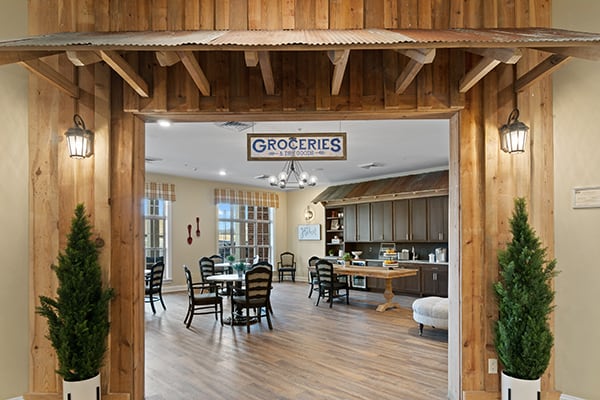 RESIDENT LOUNGES
For more intimate visits with friends or simply a nice place to relax in comfort, this is where residents can join together for socializing and bonding.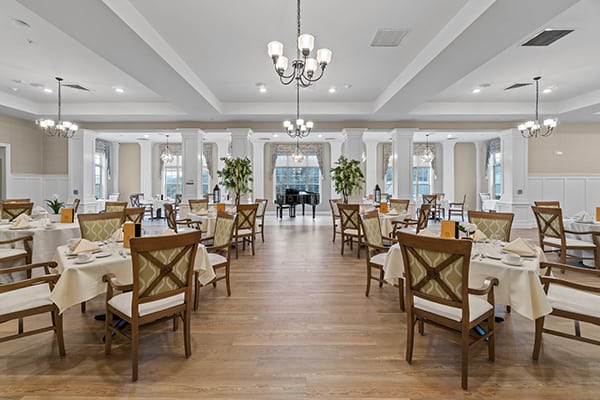 DINING ROOMS
A restaurant-style dining experience, including a wide range of hand-made selections that are innovative yet satisfying for any palate.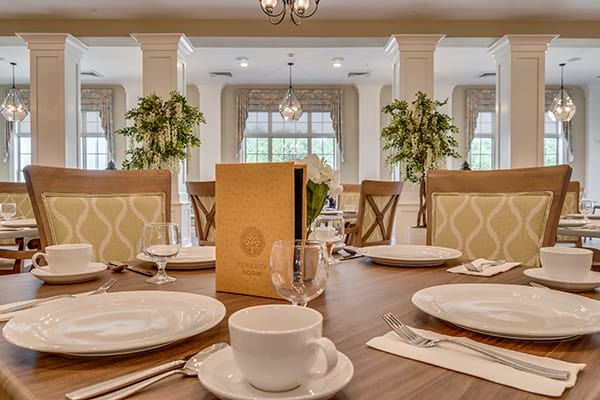 PRIVATE DINING
For private family events or celebrations, residents can secure their own intimate and stylish dining room.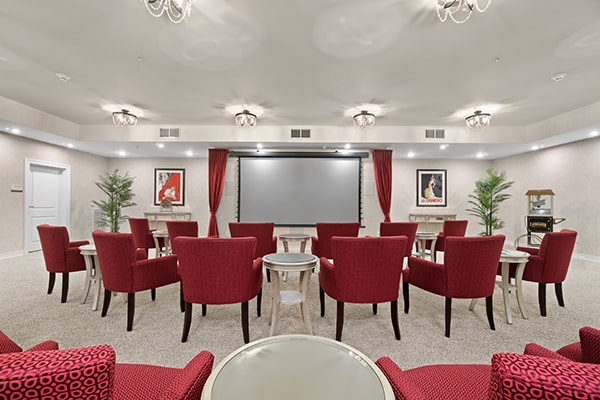 BEAUTY AND BARBER SHOPPE, MOVIE THEATRE, AND LIBRARIES
These community resources encourage everyday activity with a touch of small-town life.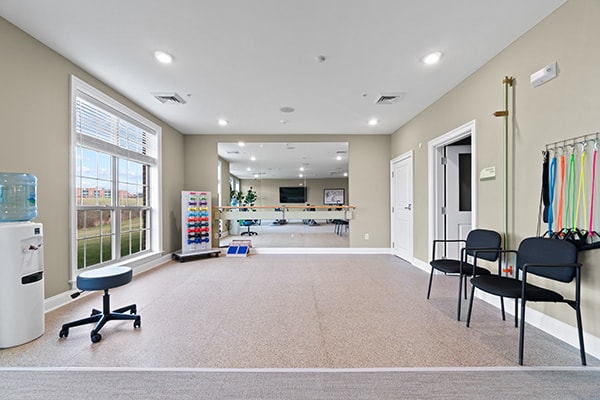 WELLNESS CENTER
Routine health assessments, personal wellness programs, and treatments are all provided here for residents to improve their quality of life.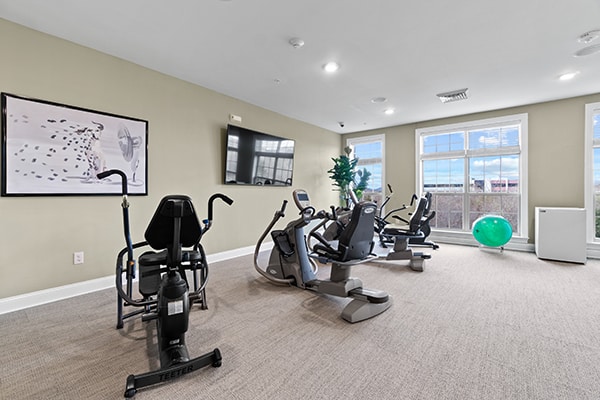 REHABILIATION SERVICES
Licensed occupational and physical therapists are available to help residents enhance their physical well-being.