In the United States, Alzheimer's disease is the 6th leading cause of death and the 5th most common cause of disability in people over 65. It is estimated that there are more than 470,000 Americans living with the disease. Alzheimer's is a progressive neurological disease, which means it worsens over time as nerve cells in the brain are gradually destroyed. Memory loss is one of the greatest symptoms of this disease, which is why Memory Care is often recommended to give your loved one the greatest quality of life.
Memory care is a specialized approach that caters to your loved one's specific needs. The environment is safe, and the therapy and support within the community is structured in such a way to keep your loved one active and engaged.
Here's a look at the most common questions you might have about memory care for your loved one with Alzheimer's.
1: What is a memory care facility?
A memory care facility is created solely to cater to the needs of those living with memory loss. These facilities are created to ensure residents can live in a safe environment and have the highest quality of life possible. The staff is specially-trained to care for and supervise your loved one around the clock. Memory care facilities also offer memory-enhancing therapies and engaging social activities.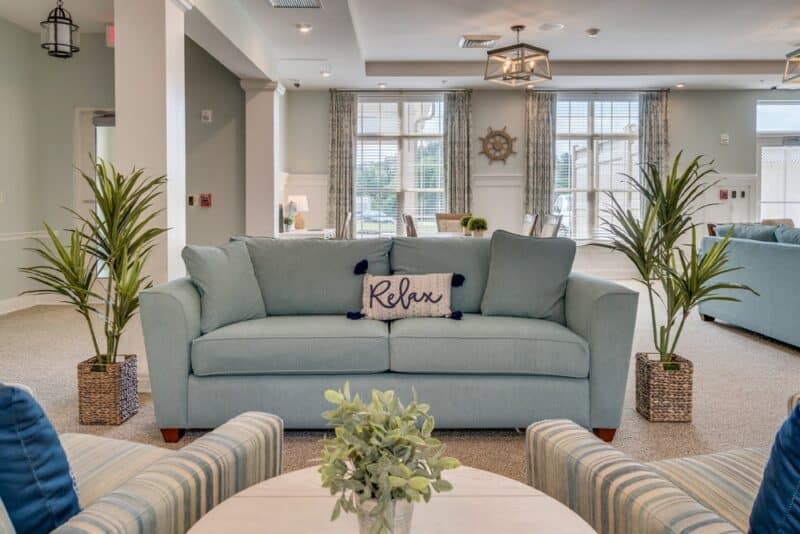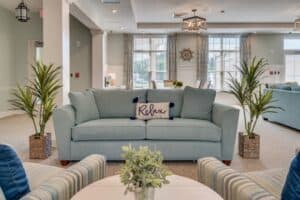 2. Why should I make sure my loved one with Alzheimer's goes to a memory care facility?
Memory care facilities can handle the unique needs of your loved one that may not be addressed in a typical assisted living community. Everyone on staff receives specialized training on how to best serve your loved one. The layout of the building will be secure and safe to prevent any wandering.
Additionally, your loved one will receive individualized care since there is typically a low staff-to-resident ratio. Further, all of the therapies offered will be focused on helping your loved one maintain their abilities and enhance their memory for as long as possible.
3. How will memory care help my loved one?
Since Alzheimer's progressively worsens, a memory care unit can provide the full-time care that your loved one needs. You won't have to worry or stress about meeting all of their needs while juggling your own family, job, and other responsibilities.
Further, those with Alzheimer's can become frightened or stressed easily. Memory care facilities have a layout which prevents residents from getting lost, which keeps their stress levels down. Staff are usually trained on how to help them feel safe and calm when they are dealing with agitation.
Quality memory care facilities provide engaging social activities to help residents nurture rich connections with their peers and loved ones.
A memory care facility will also be able to assure that your loved one gets all of their medical needs met, including attending all appointments, taking medications, receiving rehabilitation services, etc.
Most memory care facilities offer helpful therapies, including occupational, music, art, and reminisce therapy. These are all wonderful ways to boost their mood, self-esteem, and help preserve their memory for as long as possible.
Innovations Memory Care at Regency at Augusta
Regency Senior Living is committed to meeting the needs of our residents with memory-related concerns like Alzheimer's and dementia with our advanced Innovations Memory Care Program. Each resident is unique, and this program is built upon respecting the individuality and independence our residents can still enjoy.
All members of our Innovations Memory Care Team participate in on-going education for memory-related conditions, allowing for a consistent and specialized level of quality care that embraces the differences in our residents. The Innovations Memory Care Program includes recommendations from a resident's physician, as well as counsel and direction from our Innovations Care Coordinator, direct-care staff, and residents and their families.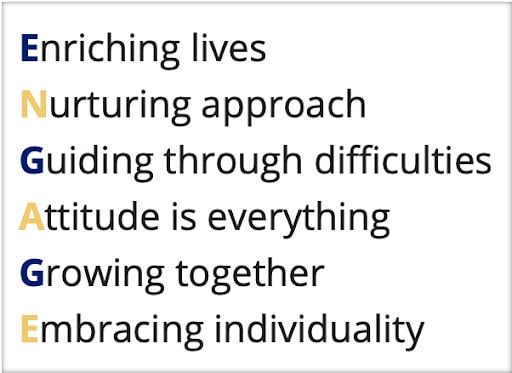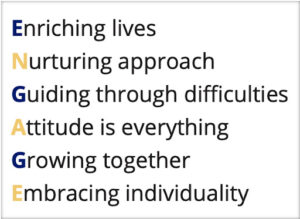 Our holistic approach to memory care focuses not on what our residents can no longer do but rather on Enriching, Nurturing and Guiding our residents to their fullest potential each day. We understand that when it comes to memory care, Attitude is everything! ENGAGE residents and staff benefit from Growing together while Embracing each person's individuality.
Residents and their families can choose from private or companion suites with private, fully-accessible bathrooms. Innovations residents and families benefit from a private community entrance, secure outdoor courtyard and innovative village design.
Our Innovations Memory Care Program addresses the concerns of Alzheimer's, dementia, and other memory-related conditions with dignity and respect, and we believe our level of support is the model for engaging compassionate care.
Want to learn more about our Innovations Memory Care Program for you or a loved one? Schedule a visit!