It can be difficult watching a loved one dealing with the effects of a memory condition like dementia or Alzheimer's. This situation can be made even more complicated when worrying about long-term care options. But fortunately, there are options available specifically tailored to help people afflicted with these conditions.
Memory care communities are specifically designed to help people affected with conditions like dementia or Alzheimer's. These communities are set up so that the residents can still have a sense of normalcy and structure in their lives while having access to a team of well-trained and experienced caregivers who can help with the complications of memory loss.
Schedule a tour with Regency Senior Living today or download a brochure to see for yourself what options are available for memory care communities in the Fishersville area!
What are Memory Care Communities?
Memory care communities are designed for people who are struggling with the day-to-day effects of dementia and Alzheimer's disease. These locations aren't strictly for people that suffer from these two conditions, but for anybody suffering from memory loss or memory issues.
As memory-affecting conditions tend to worsen over time, it's common for people suffering from them to begin struggling with daily tasks. Things like brushing your teeth, making meals, or even bathing can begin to slip through the cracks. Because of the nature of these conditions it can be extremely frustrating for the person to deal with. 
This is where a memory care community becomes useful. In a normal assisted living community or retirement home, the workers make sure that residents know about how events and meals are planned — they explain the times, locations, and all additional information, but leave it up to the residents themselves to attend.
However, in memory care communities, the teams go above and beyond to make sure that residents have everything they need to get to and from any and all meals and events planned. The team at each memory care center is trained to help with the symptoms associated with conditions like dementia or Alzheimer's, which means the residents are in excellent hands.
Being surrounded by a well-trained team of experienced professionals makes sure that the residents live comfortably with the best quality of life available while being well taken care of by the teams on hand.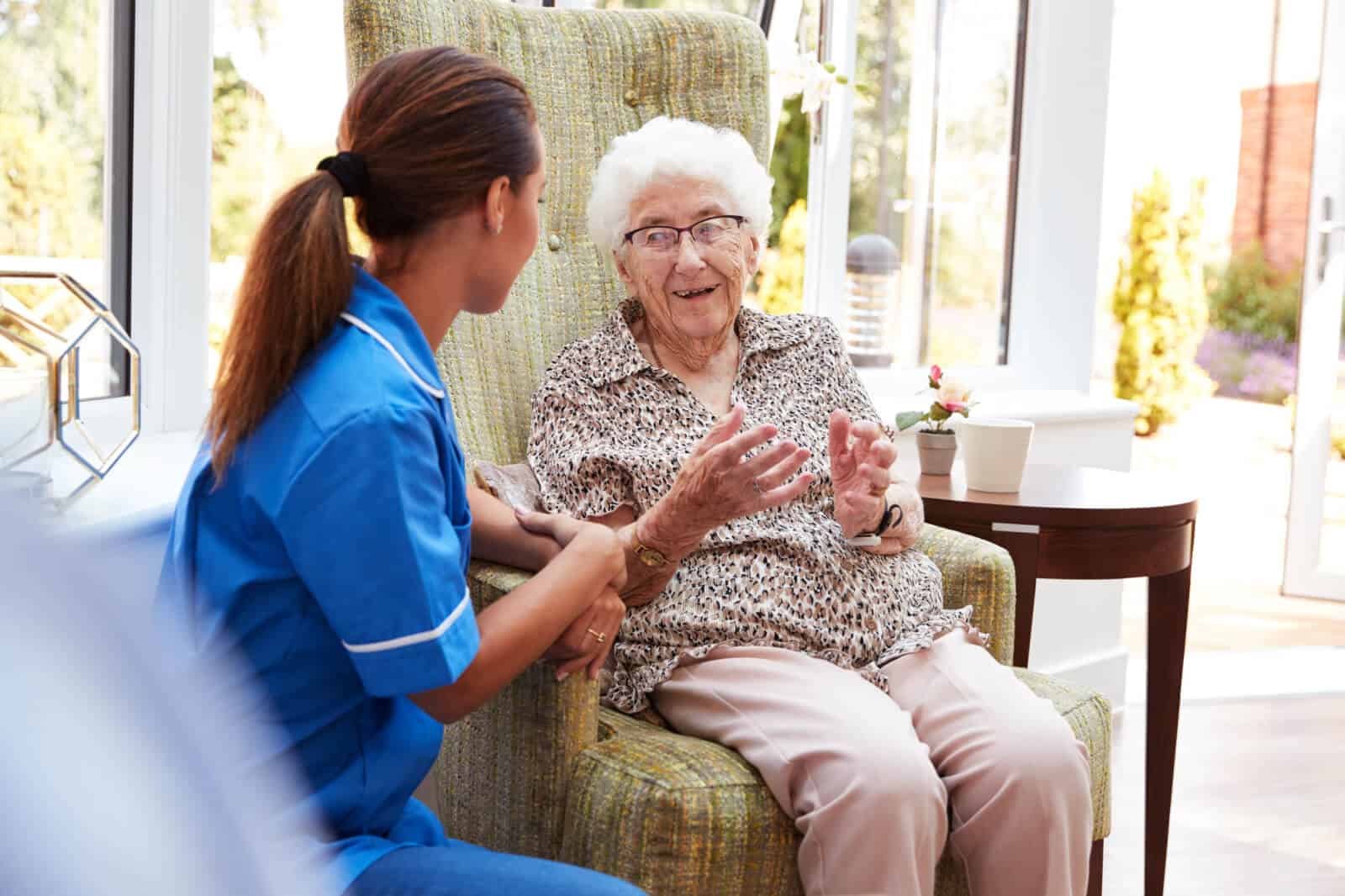 What Benefits do Memory Care Communities Provide?
When dealing with something like dementia, things begin to slip through the cracks. Someone suffering from dementia may forget to brush their teeth, clean their house, or even eat. If they leave their home or begin to wander, they may even forget where they are and get lost while out and about. 
As these little things build up, the person can become dangerous to themselves. It's frustrating being unable to trust your own brain, after all. 
Memory care communities are specifically tailored to address the symptoms caused by dementia and Alzheimer's. The teams working at these centers are trained to help the residents with their daily tasks and make sure that everybody is safe and comfortable.
Residents who are only dealing with minor problems, like forgetting names, still have their independence and can go about their daily life. Others struggling with the more severe effects of these conditions are aided and assisted with their day-to-day tasks and anything else they may need.
What Programs Do Memory Care Communities Offer?
These memory care communities offer a series of different amenities designed for their residents. Some of these are purely for entertainment, like movie nights, social gatherings, or games. Others are to help the residents keep physically and mentally healthy.
There are sessions set up to help their residents keep physically fit. Programs like swimming classes, walking groups, or exercise sessions are excellent ways to stay physically healthy. For residents struggling with physical impairment are able to participate in gentler programs designed to help with balance and coordination, like smaller stretches or slower walks. 
There are also programs designed to help counteract or slow cognitive decline in residents suffering from the serious effects of their conditions. These activities could be reading groups, puzzles, art classes, and other programs that challenge and help the brain. By participating in different events and classes that help residents keep using the memory center in the brain, the long-term effects of their conditions can be slowed or prevented. 
All of these things are tailored to the resident's needs and interests to make sure they're in the best environment possible. 
How to Pick a Memory Care Community
The most important thing when choosing a memory care community is to make sure that it's the right fit for you or your loved one. Make sure that there are things there that'll interest them and that the staff actively care about the residents.
It's a good idea to go to the location yourself and take a look. Speak with the staff, or look in on one of the programs offered. See how the staff interact with their residents and what the conditions are like.
Here at Regency Senior Living, we care about each and every one of our residents. We have customized plans for every person here, and our team of caring and experienced professionals go above and beyond to make sure that everybody has the best quality of life possible.
If you or a loved one are interested in a memory care community or want to get more information, schedule a tour today or download or brochure to see for yourself what we can do for you!