As our loved ones age, it can be difficult to watch them struggle with daily things that were always easy. It's perfectly natural, though. While we all want to do what we can to help the people important to us, some things may need a more experienced touch. If your loved one is struggling with their day-to-day life and you can't be there for them every second of every day, it may be time to think about looking into assisted living communities.
Assisted living communities are home-like places where seniors can access around-the-clock medical and personal care while retaining as much independence as possible. These communities have an experienced team of people on-site who can help the residents live life to the fullest.
If you or a loved one is interested in looking into assisted living, contact us or download a brochure today to see for yourself!
What is Assisted Living?
Assisted living communities are placed specifically set up to allow their residents as much freedom as possible while still giving them around-the-clock care for their personal and medical needs.
Simply put, they're designed to feel just like an apartment or home. The residents still live on their own and can be as self-sufficient as they need to be. But rather than being alone and on their own relying on their family and friends for help, they're surrounded by a community of like-minded people at a similar point in their lives, and have a team of caring and experienced professionals on hand to help them with anything and everything they need.
Rather than individual rooms in one larger building, these communities often offer apartment or condo-style living, with an emphasis on each resident having their own space. Each resident has a customized care plan specifically tailored to suit their needs to make sure that they keep as much of their independence as they want while reducing any risks from problems they may experience as they age.
This ensures that the team on hand is able to assist with whatever the resident needs, whether they need help with cleaning their home or assistance when bathing.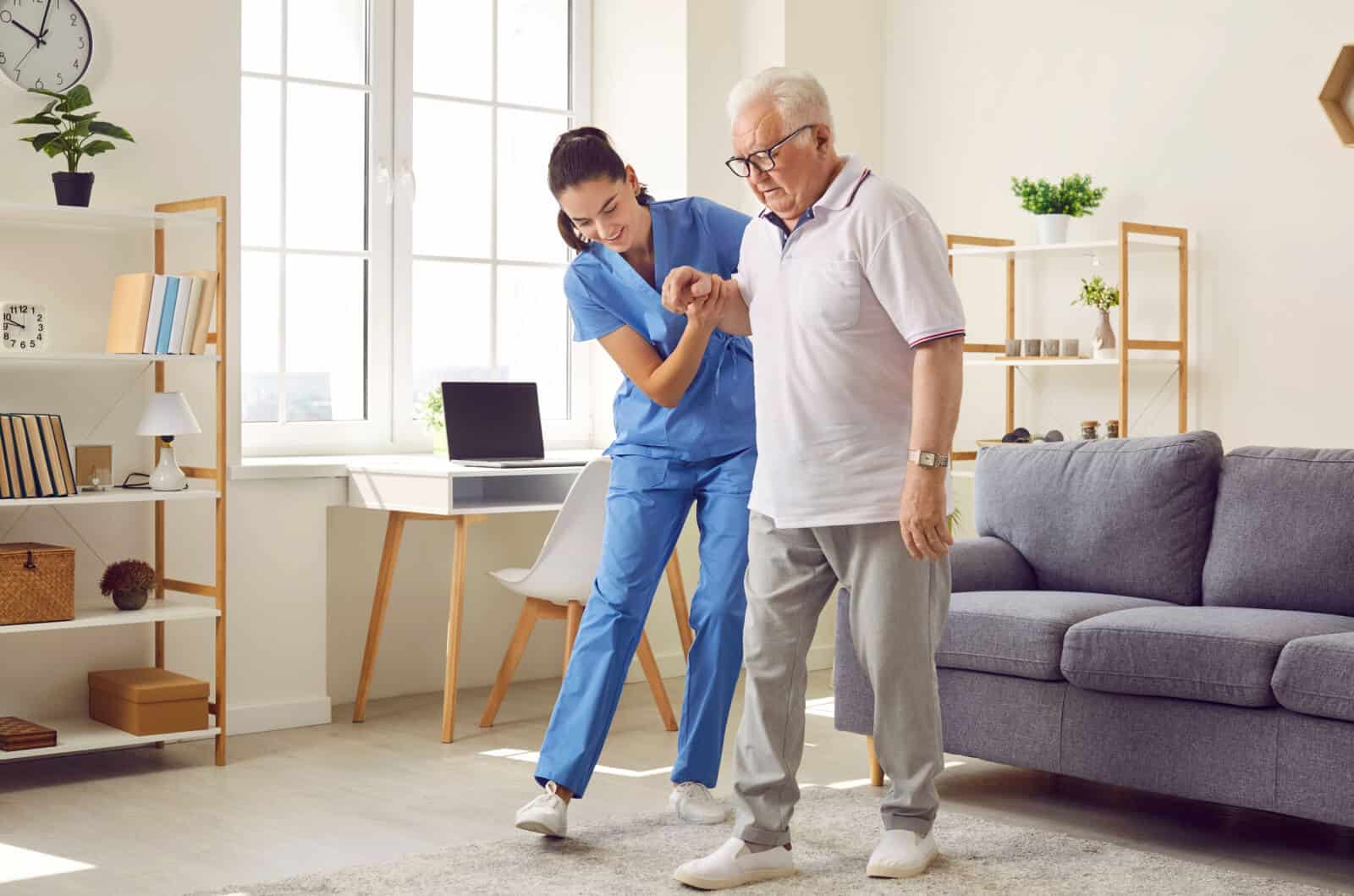 What are the Benefits of Assisted Living?
One of the largest benefits of living in an assisted living community is the safety. There's the safety of knowing that you or your loved one's needs will be met, the safety of being surrounded by a team of caring people who go above and beyond to take care of whatever you need, and the safety of knowing there's significantly less risk of something going wrong than if you or your loved one lived alone.
These communities take away most of the struggles seniors may face in their day-to-day lives. By helping with the tasks that cause complications or issues, or are simply too difficult or painful to do as people age, you'll know that all the little things are being taken care of.
But it isn't just the little things. The team surrounding you or your loved one will be there to help with the bigger things as well. They'll help with meals, bathing, medical issues — whatever the resident needs, they'll be able to customize a plan to address any and all concerns.
As we age, it's important to try and socialize as well. Many seniors find themselves feeling isolated or alone in their later years, and these communities address this potential problem well. There's a focus on setting up different groups and events so that residents can build and develop relationships with the people around them.
These communities also offer all sorts of programs to ensure the residents have access to all sorts of events and groups. For example, here at Regenecy Senior Living, we offer amenities like:
Fitness classes

Language courses

Swimming lessons

Garden tours

Access to movie theatres and libraries

On-site physical therapy

Private dining rooms to host family and friends
We offer all sorts of other programs and amenities as well. You can see our gallery of photos here.
Is Assisted Living a Good Idea?
Assisted living is an excellent way to ensure that you or your loved one has access to whatever is needed to stay safe, comfortable, and happy, while retaining as much independence as possible. 
It's important to look into assisted living options in your area so you can see what kinds of programs are available. By choosing a community that offers programs or amenities that suit you or your loved one's needs, you'll be making sure that everything is well taken care of.
And here at Regency Senior Living, we put a strong focus on the community aspect to make sure that our residents are treated just like family. Our team of caring, experienced professionals is here to make every resident have the best quality of life possible.
If you or your loved ones are interested in looking at assisted living in Fishersville, schedule a visit at Regency Senior Living or download a brochure today!